Contribute To The Society

Create Value And Develop Together
Maximizing Capital Appreciation
Love Tolerance And Growth
Focus On The Improvement And Development Of Disabled And Barrier Free Bathroom
With the increasing attention of the society to the disabled groups, Nuoyi hardware has developed a series of barrier free products, including barrier free handrails, barrier free bathroom stools, which are suitable for hospitals, nursing homes, schools for the disabled, orphanages and public bathrooms. At the same time, we should prepare for the arrival of an aging society and improve the quality of life of the elderly.
Respond To The "Toilet RevolutiOn" And Take The Responsibility
In November 2017, general secretary Xi Jinping made important instructions on the effectiveness of the "toilet revolution" work carried out by the tourism system. No1 hardware joined the "toilet revolution" team, developed toilet articles, toilet paper boxes, hand washing cartons, soap dispenser and other public toilet supplies, and contributed to the "toilet Revolution".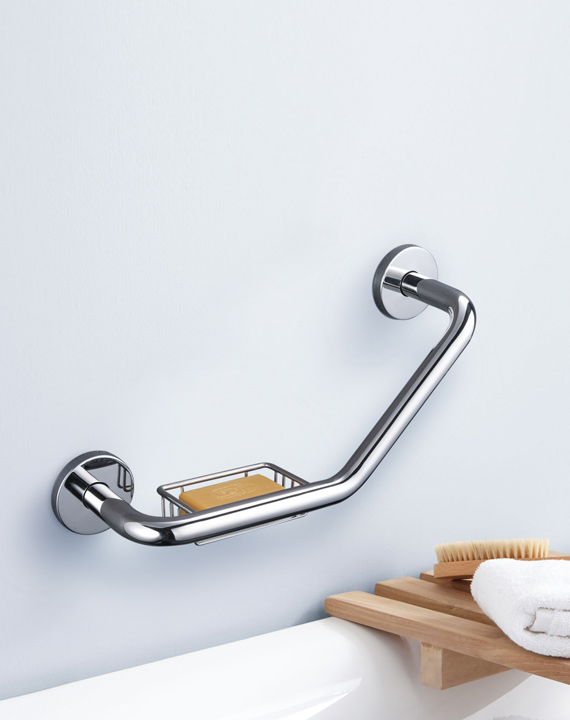 Solving The Problem Of Social Employment
Nuoyi hardware has developed from more than 10 people since its establishment to 300 people today, participating in China's development with sustained growth, and joining in the team of promoting economic development and increasing employment rate.
Facing the 2020 novel coronavirus pneumonia epidemic prevention and control, the Central Committee put forward the six guarantees on the basis of six stable (steady employment, stable Du finance, stable foreign trade, stable foreign investment, stable investment and steady anticipation work). Nuoyi hardware actively responded to the central government's six stabilities and six guarantees, promised never to lay off employees, ensured employees' employment and basic life, and made great efforts to save themselves. After five months of adjustment, we have reached the business level of the same period in 2019. At the same time, we adjusted our product strategy and business strategy to achieve growth and effectively guarantee employment.